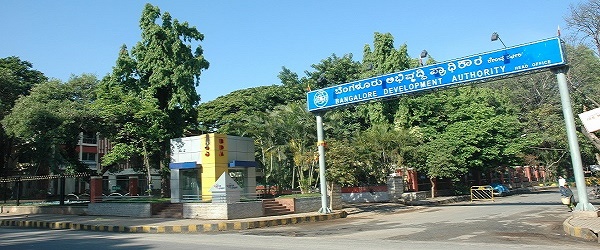 The Bangalore Development Authority came into existence in 1976 as a successor to the erstwhile City Improvement Trust Board (CITB). Development of Bangalore in a planned manner, creating quality infrastructure, provision of sites and services and catering to the housing needs of the under privileged are the focus areas of the BDA.
The now well-known extensions of Bangalore , the Jayanagar, Rajajinagar, Indira Nagar, Palace Upper Orchard, Koramangala were developed by the City Improvement Trust Board (Now The Bangalore Development Authority). The C.I.T.B. developed number of residential extension schemes in different parts of the City on a planned basis and has met a considerable part of the demand for developed house sites. Besides developing residential sites, the C.I.T.B. developed and industrial suburb and also took up road widening schemes – an important road being the B.V.K. Iyengar Road.
For layouts, the BDA is the plan-sanctioning authority for all areas under the purview of the BBMP as well as the BDA. The BBMP itself has no powers to sanction layout plans but can sanction apartments, individual houses and commercial buildings.
What is BDA allotted property ?
Property which are developed and allotted by Bangalore Development Authority (BDA) to the applicants.

What is BDA approved property ?
Properties which are approved by Bangalore Development Authority (BDA) for layout plans, construction of houses, or commercial projects.